New Advances in Fluid Sealing From Chesterton
FITT Resources is justifiably proud of its long association with Chesterton, one of the world's leading fluid sealing specialists.
Our company began in 2008 with the purchase of the Chesterton Australia direct operation from the US, and the relationship has continued to flourish ever since.
However, neither FITT Resources nor Chesterton has been standing still in the intervening years in the field of fluid sealing solutions.
FITT Resources is Expanding its Fluid Sealing Division
FITT Resources is further growing its successful fluid sealing division, which is now being managed by Mathew Howell. Mathew brings more than twenty years' experience in the sealing industry and his expertise further adds to the high levels of service FITT Resources can provide operators and asset owners across Australia. This is backed up by an expansion of our fluid sealing team to include new representation in NSW, in conjunction with our new workshop in Gladstone, QLD and expanded facilities in Lisarow and Artarmon.
This appointment of Mathew to this role and the growth of our fluid sealing division is a demonstration of the importance we place on providing Australian industry with the best possible fluid sealing solutions, in order to help operators to increase productivity and reduce the cost of ownership.
New Fluid Sealing Solutions from Chesterton
Chesterton, too, continues to innovate and expand its range of new fluid sealing solutions, with further new lines set to be released in early 2020.
Chesterton 170L Slurry Cartridge Single Seal
This innovative, non-clog seal is specifically designed to fit Warman AH series pumps without modification, and is ideal for use in harsh, heavy consistency slurry environments. The Chesterton 170L is especially suited to Australian mining applications, as it is engineered for sealing mineral-based process materials, including limestone, ore, phosphates, coal and sugar.
It features a unique coil spring design which sees the springs located entirely outside of the seal. along with a single clamping screw which makes seal removal in viscous fluids simpler. The large clearance and durable construction add to the high performance of the Chesterton 170L in heavy slurry environments.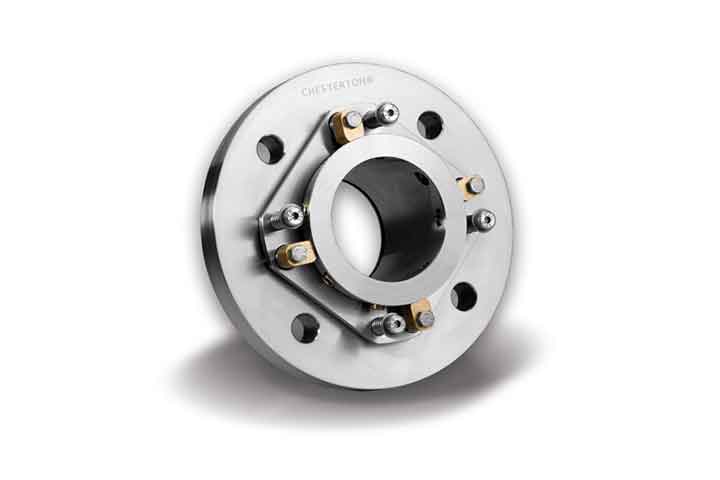 Chesterton DualPac 2212
The range of DualPac high performance packing has been further enhanced with the introduction of Chesterton DualPac 2212, a multi-purpose, non-staining packing that can significantly increase pump operating efficiency.
Combining burn-resistant material on the packing's shaft side with a highly resilient outer fibre, this creates a long-lasting packing that requires fewer gland adjustments, doesn't burn out under high speeds, and which uses the gland load more efficiently.
Ideal for use in a range of demanding applications, Chesterton DualPac 2212 reduces the risk of packing failure and equipment damage, and also provides a faster break-in period. It also has the added advantage of being able to used for packing both end rings and sealing rings, and requires less overall maintenance than other braided pump packing.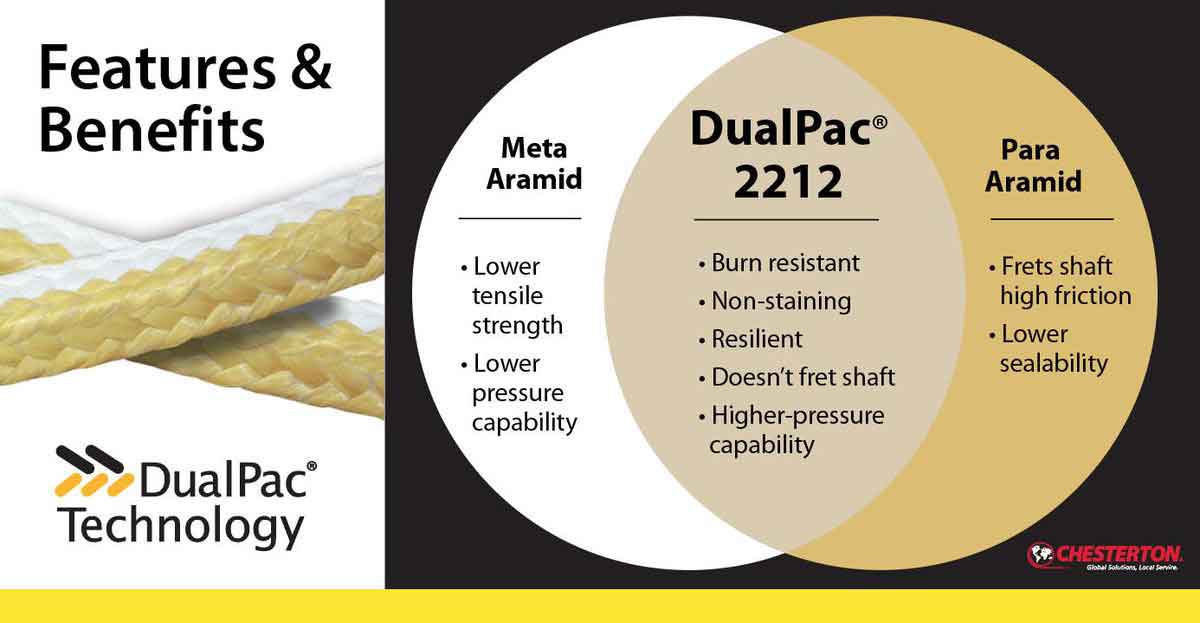 Chesterton 442C Split Mechanical Seal
The Chesterton 442C Split Mechanical Seal can be installed without disassembling the pump, and provides leak-free sealing combined with high levels of durability. When combined with Enviroseal SpiralTrac active throat bushing technology, it also provides improved cooling and highly effective solid removal. This combination of two advanced sealing technologies also offers the further advantage of lowering maintenance and operating costs.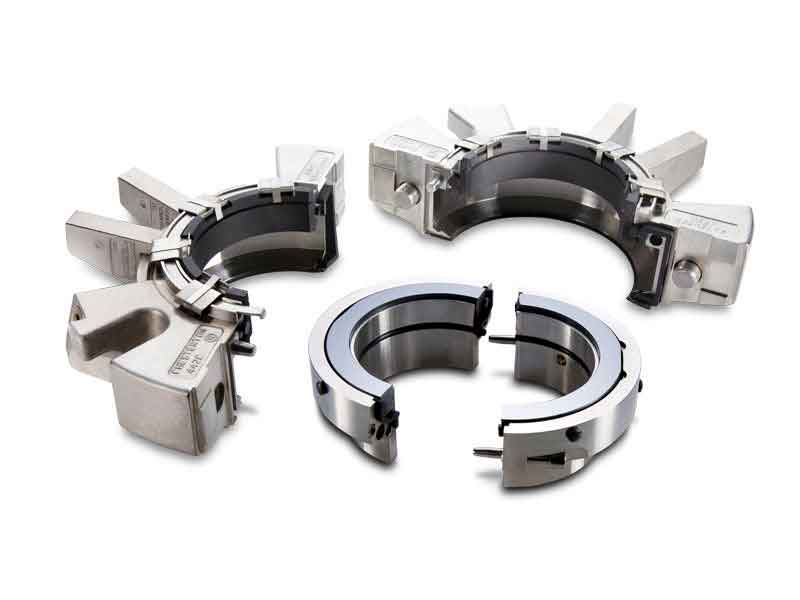 Contact FITT Resources for Fluid Sealing Solutions
You can contact Mathew Howell in our fluid sealing division on 1300 653 229 to talk more about the full selection of Chesterton seals that we supply to industries across Australia, as well as the new range of Chesterton products set for release at the beginning of 2020.