Sizing up the state of the pumps and sealing industry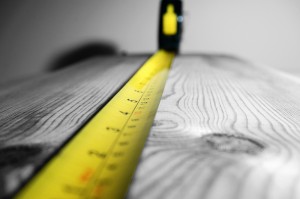 Jason Lynch from FITT Resources looks at the biggest challenges facing aftermarket pump servicing companies, and how the mentality toward pump procurement has evolved over the past ten years?
Pumping in a changing environment
The biggest change in the pump and sealing industry over the past ten years, according to Mr Lynch, has been the shift, again, of workers at customers' sites from being employees to contractors.
"This is cyclical and has been replicated across a range of industries but it's worth noting as it changes the way we do business," Mr Lynch said.
"In times of prosperity, there were enough personnel working directly for the refineries, processing plants and utilities, for example, to carry out site shutdowns, servicing and specialty mechanical maintenance in-house.  
"During these good times, sites tended to buy new pumps and systems and focus less on extending the lifespan of their pumps through servicing and maintenance.
"Now times are tougher, organisations have let go of many of their personnel and now bring in contract workers and technical advisors when needed – keeping personnel off their books when they aren't required year-round.
"This has left a gap where aftermarket pump businesses can really add value to organisations. Businesses like ours bring to the table both a diversified product and service offering and some of that lost expertise that was once found in-house."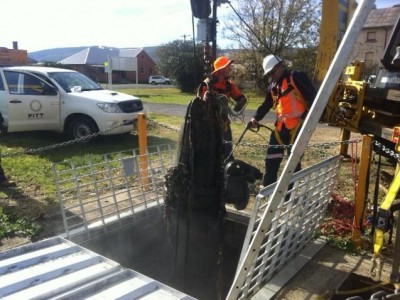 Contractors vs site personnel
"The resurgence in contract work packages to undertake maintenance and shutdowns, particularly in large companies like utilities, has been a big driver in the growth of companies like FITT Resources.
"There's always been a large number of contracting companies helping with shutdowns but mainly supplying just manpower.
"Now it's a diversified offering organisations want, with a much broader scope of services required.
"Clients want a complete service within our core competency – overhaul of rotating equipment, reclamation of assets and ongoing condition monitoring and service.
"This demand has led to us expanding our team's competency so we can carry out this full range of work.
"We now have qualified roto-dynamic engineers on our team, bringing another level of quality and a more complete service for the higher-end rotating equipment.
"You don't need to be a qualified engineer to overhaul a pump but you do if you are going into a large organisation and providing professional advice on how to manage entire pumping solutions.
"It's like using a bookkeeper versus a CPA – both can the balance the accounts but the CPA can give you the bigger picture and total solution."
Not all contractors are equal
According to Mr Lynch, site operators notice the difference in hiring people with roto-dynamic expertise and a sound knowledge of the type of site and its operations.
"In-house site personnel who are at the site everyday have a close relationship with the facilities operations and requirements, but when outsourcing work to a contractor, this intimacy with the site and equipment isn't quite as strong.
"You can't just bring in manpower to assist, you need people with expertise in the type of equipment to be serviced.
"What is also happening now is that companies are choosing preferred suppliers. FITT Resources are one of three preferred suppliers to Sydney Water, for example, and that means that as a contractor we have learnt the particularities of the Sydney Water network.
"Long standing relationships are formed between utilities and contractor companies as the contractors learns their plants, gets to know their people and become familiar with their processes," said Mr Lynch.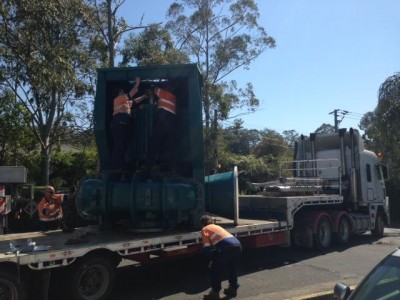 Focus on safety
Safety has become paramount across all industries according to Mr Lynch which is a change from ten years ago. 
"Safety is a very formal part of the process now whereas in the past it's been dependent on the industry and the customer and their level of risk.
"As far as site services go, it's imperative that we comply with all government regulations, our customers' safety procedures and our own safety procedures.
"Everyone talks safely now – it's the start of every meeting and the end of every meeting.
"Understanding a site's safety requirements is mandatory now for everyone on-site so contractors must be inducted into each site that they work on.
"This is to ensure that each worker is both responsible and aware of safety procedures and requirements at each work site."

What's in store for the future
The market is in a state of change and to stay afloat, pump distribution and pump servicing businesses need to be flexible said Mr Lynch.
"I have been in the pump industry for 25 years and I think the hardest thing to do is to predict what is going to happen in the future.
"Businesses need to be flexible and embrace new opportunities as soon as they arise, and just as importantly, they need to know when to close the door on ideas that don't work.
"At FITT Resources we are adapting to changes in the industry by expanding and diversifying our offering to the market.
"Our latest line of products from the SPP dewatering range and our services offered to councils in regional Australia will reach more customers than ever before, and add another avenue for us to provide high quality pump solutions," said Mr Lynch.
"We look forward to the future with optimism."