Longer Lasting, Better Flow, and Greater Energy Efficiency — Our Approach to Pump Repair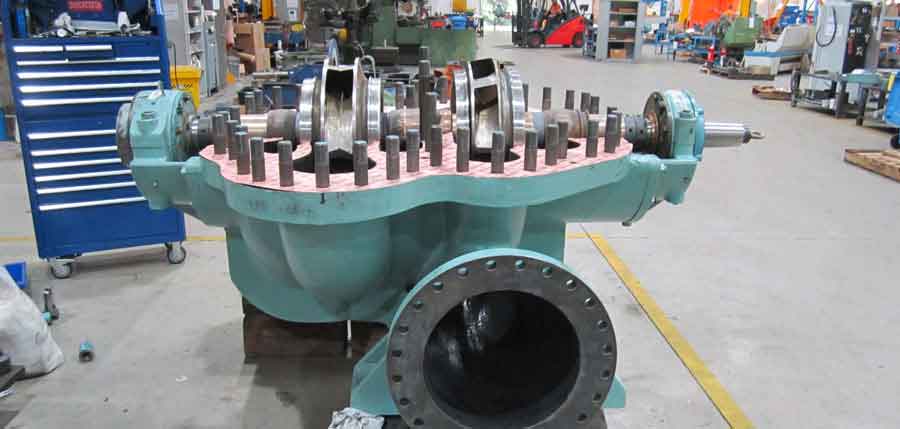 When we take on a pump repair or refurbishment job, FITT Resources is not just about bringing your pump back to optimum operational capacity — we also look for ways to improve efficiency and lengthen run life so that we can increase the mean time between repair (MTBR) and reduce the total cost of ownership.
Our innovative work in this field has received widespread recognition, such as this report from Vesconite describing one of our recent pump refurbishment projects.
As industry-leading pump repair specialists, we know better than most how important energy efficiency is for Australian businesses. When we undertake a pump repair or refurbishment we are not only looking to return original equipment manufacturer (OEM) equipment to its original state, but also to find ways in which energy use can be reduced, creating both greater efficiency and lower operating costs.
One of the ways we have successfully been able to achieve this goal has been through using Vesconite and Vesconite Hilube bushings in our pump refurbishments.
Why we use Vesconite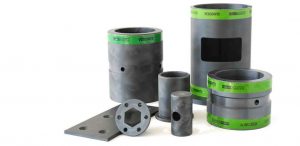 Vesconite is compounded from an advanced engineering thermoplastic that has been formulated to enhance pump performance in demanding and challenging conditions such as those encountered on a daily basis by many industries in Australia. Designed to be used in low friction, long life bearing applications, Vesconite's self-lubrication and high load bearing capacity means that it performs better and lasts longer when used in pump casing bushes than bronze or nylon sleeves.
Vesconite is suitable for use in dirty and unlubricated conditions, as well as in applications where there is a lot of moisture, the threat of corrosion, or where a pump is fully submerged. Vesconite is also especially suitable for carrying high loads with limited clearances. Overall, Vesconite bushes last longer than those made from traditional materials like bronze or other alternative materials such as nylon, and perform more efficiently as there is no need for manual lubrication, and all of this reduces downtime, maintenance times and cost.
We use Vesconite to replace and upgrade pump casing bushes and bearing materials for a variety of different reasons. For instance, it's especially useful in applications where problems are caused by abrasive wear, or when it is difficult or impractical to undertake regular lubrication. Likewise, Vesconite can be used as an alternative when a lubricant might be a potential cause of contamination, or there is risk of chemical attack. For bushes that are submerged under water, Vesconite is ideal because it does not swell.
We also use Vesconite and Vesconite Hilube in pump refurbishments because of its long life; there is little maintenance required and so you get a better performance from your pump for longer, which ultimately reduces both operating and ownership costs.
Because of its low maintenance requirements, high load bearing capacity and durability in even the most testing conditions, we use Vesconite and Vesconite Hilube for bearings and casing bushes to refurbish pumps that are used in a wide range of industries and a variety of often challenging applications.
Importantly, Vesconite also provides an energy saving solution — a factor that is crucial to our customers, given Australia's high electricity costs — as our refurbished pumps incorporating Vesconite bushes and bearings have markedly better flow, and so use less electricity.
As one of Australia's leading pump repair and refurbishment specialists, the FITT Resources team is always looking for ways to improve pump operating efficiency, reduce maintenance time and downtime, and ultimately lower your costs of ownership.
Australia-wide pump repair and refurbishment services
FITT Resources offers both on-site and off-site pump refurbishment services across Australia. One of our specialities is the retro-fitting of older multi-stage high and low pressure pumps in order to their lengthen operating life, improve flow and increase overall energy efficiency.