Jimmy Drivas Joins FITT Resources in Victoria and Tasmania
FITT Resources is delighted to welcome Jimmy Drivas to the team in the role of Dewatering Sales Manager for Victoria and Tasmania.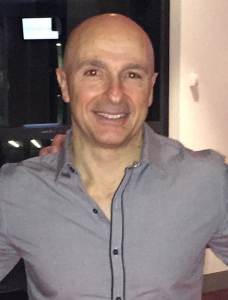 Based in Melbourne and servicing customers throughout the state and across Bass Strait, Jimmy comes to FITT Resources with over 25 years' experience in the pump industry in a wide variety of roles, in particular in the water and wastewater management sectors.
Jimmy started his career as a draftsperson, which is where he first developed his knowledge of pump engineering and equipment. He then moved on to working in contracts, before becoming a technical sales rep and engineering sales rep for Xylem Water Solutions. In addition, Jimmy has worked variously as a Project Manager and in event planning, setting up sales events, trade fairs and conferences for the water industry.
The move to FITT Resources presents a new direction for Jimmy. Although keen to stay in the water industry, after thirteen years in his previous job he wanted a new professional challenge, and the opportunity to build a new customer base is precisely the sort of role he was seeking.
Jimmy's approach to customer services and support is very much centred on the relationships he is able to establish with his clients. "Trust and being straight with people is the key," he explained, "along with sound technical knowledge and being someone customers know they can rely on.
"I also have a good understanding of the way people in the water industry work, and the demands on their time. That's why I am always accessible to my customers and regularly keep in touch with them and their needs. People who have worked with me for a long time know that I will always do what needs to be done to fix any issues they may be having, and whether it's before hours or after hours, I always do what I can to get things sorted as soon as possible.
"People also trust that if I don't immediately know the answer to a question, I will find out and get back to them, or that if I can't get hold of a product straight away, I will come up with a solution that meets their needs and keeps them operating."
Jimmy's experience and expertise in the water industry encompasses a vast variety of sectors, including plumbing markets, fire pumps, the building industry, mechanical services, dewatering, food and beverage, and agriculture.
This experience means that Jimmy has extensive, up-to-date product knowledge as well as an understanding of what it is that businesses need in the current climate "There is a real emphasis in the water industry today on energy efficiency and reducing operating costs, and there are some great new energy saving products out there.
"My aim is always about creating long-term savings for customers while delivering in terms of quality, so I always work hard to find the right product that delivers lower operating costs over the long term by reducing energy use and the need for ongoing maintenance and repairs."
You can contact Jimmy Drivas by email at j.drivas@fittresources.com.au or call him directly on 0418 251 599.