Packing standardisation and correct fitting techniques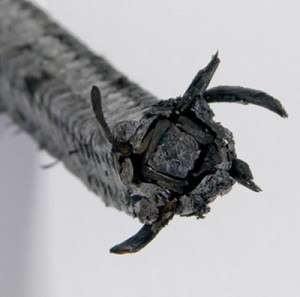 Advancements in pump packing technologies have led to higher strength and greater versatility of pump packing solutions. These advancements, coupled with correct fitting techniques, can lead to product standardisation across a work site and improve the maintenance and management of pump equipment.
By manufacturing packing that is made from a combination of materials, the benefits of each material are combined within the one product.
According to Jason Lynch, Director at Fitt Resources, the ability to combine materials into a single packing enables a wider range of mediums able to be sealed.
An example of this is when graphite is mixed with carbon packing.The self lubrication of graphite, mixed with the strength of the carbon compound results in an incredibly strong and effective packing solution for both static as well as rotating equipment.
This can be seen in Chesterton's 1830SSP Slurry Pump Packing, 1400R Carbon-Reinforced Graphite Packing and Graphmax packing.
The dual advantage
The combination of different materials to create a superior product has more than just the obvious technical advantages. As this mixed-compound packing performs well in both static as well as rotating equipment, reductions can be made in the types of packing products required across a site. Fitt Resources have been able to standardise up to 90 per cent of packed applications to a single packing on a number of customer sites.  This can also make it easier for maintenance teams.
According to Mr Lynch, standardisation across a site removes any confusion about which packing to use for which application.
"Quite often, wrong packing can be inserted, and this is especially prevalent on sites with a large contract labour force.
"This can waste a lot of time and money, so having product standardisation across a site, there is a greatly reduced chance of the wrong packing being used," said Mr Lynch.
Correct fitting techniques
The procedure
Remove all rings from stuffing box.  Often, bottom rings are difficult to take out and are left in the stuffing box. This is not best practice, as all rings should be removed before new packing is installed

Check dimensions of the stuffing box including the inside diameter and depth of the box

Check the bottom ring to see if there is any sign of extrusion and if so, check clearances at the bottom of the stuffing box

Measure the shaft or sleeve to assure that you have the correct cross-section of packing The depth of the stuffing box will tell you how many rings are required

Check that any lantern ring parts are clear

Cut the rings using either the shaft/sleeve or a mandrel. Best practice is to butt-cut for rotating equipment to 90° and skive cut for static equipment to 45°

Start the first ring at 12 o'clock

Insert first ring using a tamping tool and make sure it is seated, flat and square

Repeat process and stagger the joints at 90° to fill the stuffing box, making sure to tamp each ring until it is flat and square

Adjustments and gland tightness is dependent upon the packing material. High quality materials have a break-in lubricant to assist with initial start-up of the packing. Generally you will begin the procedure by bringing the gland follower up until each nut is finger tight, then apply a half rotation with a spanner

Once this has been completed, leave for 10 minutes to consolidate
Graphitic packing can generally handle being tighter on startup due to the natural lubricant present. Because of this, graphitic packing can reduce break-in time.

Make sure gland follower is engaged in stuffing box by minimum of 3mm. This will centre the gland follower and will ensure an even load distribution.

Leakage without any available space for packing adjustment is the main indicator that your packing requires replacement.