Making the switch to mechanical seals?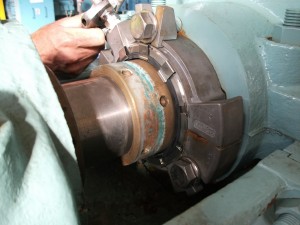 Mechanical seal technology is commonly regarded as the best sealing solution for rotating equipment.  At the same time, advancements in pump packing have transformed packing over the years into a strong contender for both regular as well as demanding sealing applications. Because of this, it is important to be fully aware of the pitfalls and potential of both sealing solutions to best guide you in making the right choice.
According to Mr Greg Fowler, Managing Director at Fitt Resources, making the switch from pump packing to mechanical seals involves some key considerations. Packing has the advantage of being more cost effective at purchase price, however mechanical seals (if installed correctly) can save you in overall lifecycle costs.
Mechanical seal advantages
One of the most important advantages of mechanical seals is their ability to run leak-free. Less fluid being lost means large cost savings in the reduction of pump failures as well as associated repair work.
Mechanical seals also reduce the number of hazards to pump operators. Less leakage means a work environment without a wet hazardous floor, a reduction in potentially harmful emissions and, if pumping a flammable or toxic liquid, a reduction in fire and health hazards.  
Making the switch
If you are about to make the conversion from pump packing to mechanical seals, there are a few things that you should know to help make the transition easier.
"Before upgrading rotating equipment from mechanical gland packing to mechanical seals, it is very important to evaluate whether or not your equipment is in a suitable condition to ensure long term reliability," says Mr Fowler.
Below are a list of key points to consider before making the switch to mechanical seals.
Potential Problem
Solution
Incorrect installation

Mechanical seals can be very sensitive to installation errors. If an improper face load is used, the seal will either overheat or there won't be enough face contact to perform an effective seal. This is generally the case when using component seal designs.

Component seals are made up of a rotary and stationary component. Each of these designs will have an installation length provided by the seal manufacturer. It is critical that these measurements are adhered to ensure that the seal performs to its specified design life.

Cartridge Seal designs can eliminate installation errors as they are pre-set in the factory and only require minimal skill levels to be successfully installed.  

Cartridge seals also drastically reduce the potential of seal face damage when fitting to the pump, as the faces are encased within the internals of the seal housing/gland.

Shaft deflection

Mechanical seals are also sensitive to axial and radial movement of the shaft. Without the support of packing, if the pump begins to operate outside of its very narrow operating window, the shaft can deflect. This is a major problem at startup and can cause premature pump and seal failure.  The shaft or sleeve tolerance and finish are critical for many mechanical seal designs, with a typical shaft tolerance for a mechanical seal being +0.00 inches – 0.004 inches.

Newer cartridge designs are located closer to the pump bearings. This lessens the effect of vibration and resulting shaft displacement. These designs also incorporate monolithic seal face designs (seal faces independent to the body of the seal) which allows for the seal to have far greater clearances. This assists in the seal compensating for pump misalignments, especially with axial and radial motion.

Venting the stuffing box

The stuffing boxes of vertical pumps have to be vented after a mechanical seal is installed. The reason for this is that an air pocket can potentially form in the seal chamber when the pump is flooded. If not expelled, this air pocket may cause the seal to overheat when the pump is started.

In vertical applications, modern cartridge seals have built-in connections that allow for venting of the stuffing box prior to starting the pump. Venting the seal ensures that the seal chamber is completely immersed in fluid.

Horizontal split case pump misalignment

Horizontally split case pumps are generally more difficult when installing mechanical seals. Excessive misalignment can happen between the rotating and stationary seal faces, as the top and bottom halves of the pump casings are commonly not properly aligned.

Self-aligning seal designs, in particular stationery spring designs have the ability to self-align when fixed to the pump seal housings. This ensures that the seal faces are perpendicular to the shaft axis, reducing misalignment. When considering mechanical seal options for split case pumps, split mechanical seals are a successful option.

Pump disassembly during installation

Most seal installations require pump disassembly for installation, and with this comes a large number of associated problems.

Split seal designs have solved the problem of having to dismantle the pump to change the seal as they allow the installer to build the seal around the shaft.

Fretting

Most original equipment manufactured seals (OEMs) are designed with a dynamic elastomer positioned on the pump shaft or sleeve. This will damage a shaft or sleeve and will require disassembly of the pump during replacement.

There are plenty of non-fretting seal designs on the market today that can eliminate shaft damage.

Chemical compatibility

Seal materials have to be selected for chemical compatibility with the product being sealed, as well as any cleaners or solvents that will be flushed through the pump. An in-depth knowledge of mechanical seals and chemicals is required to do this properly due to the wide variety of materials currently being used by seal manufacturers.

Newer face materials and the latest elastomers are chemically compatible with a wide cross section of chemicals and cleaners. With few exceptions, you should be able to put the same seal in every pump of the same shaft size.

The exceptions are non-metallic and exotic metal pumps that require a different seal metallurgy, or where standard elastomers (o-rings) are not compatible and more chemically compatible materials are required.
Be guided in your decision…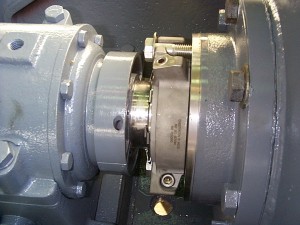 According to Mr Fowler, mechanical seals provide the highest leak-free and damage-free performance of any sealing solution.
"Understanding the science behind mechanical seals allows you to choose the best solution for your application.
"Mechanical seals eliminate shaft or sleeve damage caused by compression packing over time, thereby extending asset life and reducing repairs.
"Despite  initial costs being higher than that of pump packing, correct installation of a mechanical seal, and a good understanding of correct maintenance, will provide you with an optimum performing seal no matter your application," says Mr Fowler.
Fitt Resources has a collective 150 years of experience within the sealing industry and provides end-users in Australia with sealing device training both in-house and on-site, as well as mechanical seal overhaul facilities for all manufacturers' makes and models.