FITT brings Dragflow into the fold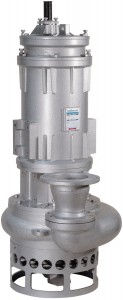 A new agreement to distribute a range of Italian-manufactured, heavy-duty products that are able to pump the "impossible" has been finalised.
FITT Resources has secured the deal with Dragflow, an international leader in solid pumping solutions with more than 25 years manufacturing experience, to distribute its pumps throughout Australia and New Zealand.
Under the new deal, FITT Resources will be the sole distributor of Dragflow's entire product range of heavy-duty pumps and dredging equipment.
Dragflow's high-quality submersible slurry/dredging pump range also features a wide selection of accessories that allow its products to be tailored to specific applications.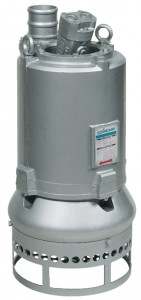 FITT Resources Dewatering Manager Chris Molloy said Dragflow were the most robust pumps he had ever come across and were able to perform pumping feats that seemed "impossible".
"Dragflow complements our existing products and enhances them with a comprehensive range of electric and hydraulic slurry submersibles and dredging equipment."
Mr Molloy said the addition helped FITT better service its customers by expanding the range to cover a wider variety of applications.
"With the inclusion of Dragflow to our existing dewatering range of Grindex and SPP pumps, FITT Resources has one of the most comprehensive dewatering portfolios in Australia."
Mr Molloy said the exceptional expertise of the team at Dragflow was making the company a key player in the dredging, mining and industrial sectors.
"Dragflow has a policy of continuous development in its design and manufacturing undertakings, and it aims to be a world leader in its sector.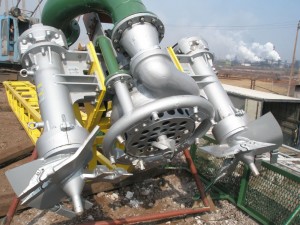 "FITT Resources welcomes the opportunity to be part of Dragflow's international distribution network, which provide consultancy, service and assistance all around the world."
Dragflow Sales Manager Nicola Masotti said the inclusion of FITT Resources to Dragflow's network was a fantastic addition and an easy decision to make.
Mr Masotti said, "FITT Resources has a very experienced team whose focus is to deliver on the expectations of their customers."
For more information, please don't hesitate to contact the FITT Resources team.