Engineering a solution for pump station rehabilitation
Sewage pump stations form a major element of sewerage services. Over time, corrosion and other wear-and-tear can occur, requiring maintenance works to be conducted. Recently, FITT Resources was contracted to complete remedial works at a sewer pump station in the central west of New South Wales, successfully rehabilitating a 11m deep, 5m diameter wet well.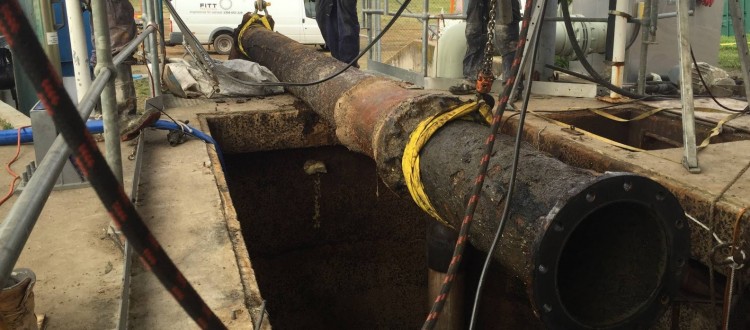 What was the problem?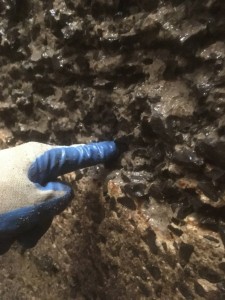 Sewage pump stations are subjected to a number of chemicals such as hydrogen sulphide gas which can cause corrosion over short and long periods of time. If not treated it can make the structure unsafe and result in failures with potential environmental impacts.
This deterioration had occurred at a pump station which FITT Resources' team of qualified engineers was contracted to refurbish both mechanical and civil infrastructure.
The scope of works was extensive, requiring:
Installation of temporary internal access equipment for use during the refurbishment

Removal of corroded access ladders and platforms from the wet well

New pipework, pump pedestals and guardrail systems

Re-engineer pump positions over existing site lifting equipment

UHP water blasting to remove deteriorated concrete

Relining wet well floor, walls and roof with Calcium Aluminate Cement (CAC) mortar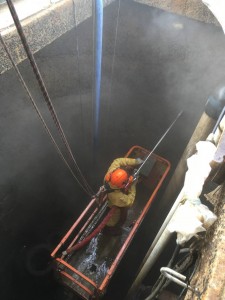 Wet well wall and roof remediation

One of the major tasks that FITT undertook was remedial works to the wet well which was 11m deep and 5m in diameter.
FITT began by preparing the surface of the wet well wall, floor and roof for repair by using an ultra high pressure water blaster to remove the carbonated and damaged concrete to a depth of zero to 30mm.
This allowed them to carry out remedial works to reinstate the concrete surfaces to the original design dimensions. It also provided a rough, damp surface that was free of sewer residue and running water to create an ideal bonding surface for the CAC mortar reline.
Richard Arthur, Head of Regional Servicing at FITT Resources, said we selected to apply 30mm of CAC Sewpercoat to all walls and roof areas, and CAC Sewpercoat mortar was used to reline the wet well utilising specialist spray equipment and mortar pumps.
"We selected to use Sewpercoat because it has a long history of success in refurbishing and extending life of sewer wastewater infrastructure.
"It was ideal for this job as it rebuilds thickness, gives high strength (70 mpa) and can be applied on concrete surfaces which have already been in service. It also protects wet well surfaces from future hydrogen sulfide gas attack."
UHP water blasting exposed some corroded reinforcement. This reinforcement was treated prior to CAC mortar rebuild.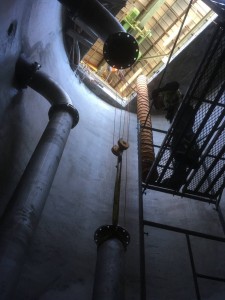 Rehabilitating the pumping area
The next phase of the rehabilitation required FITT to undertake works in the pumping area.
FITT re-engineered the installation of three Flygt pumps and produce computer-aided design and drafting (CAD) drawings to position them directly under the lifting beam, allowing for safe and easy removal and reinstallation in the future.
Part of these works included:
The removal of the existing pump pedestals, which were corroded and didn't suit the pumps, and the installation of new original equipment manufacturer (OEM) pedestals

The removal of corroded and reinstallation of new 316SS guide rails and their brackets

Removal and disposal of the existing platform and access ladder
Once these works were completed, the pumps were installed in the correct position under existing site lifting equipment and pump pedestals.
Works were completed over a period of four weeks.
For more information on CAC Sewpercoat, the product brochure can be viewed here and product specifications here.