New pumps plug holes in drainage operations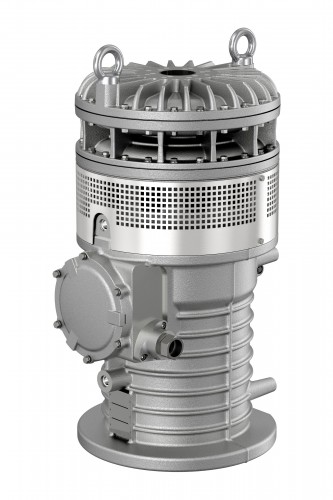 An entirely stainless steel pump designed to excel in harsh conditions is one of three recently launched products that will fill gaps in Australia's dewatering capabilities.

Grindex, whose pumps are solely distributed in Australia by FITT Resources, have released the stainless steel Mega Inox, which mitigates the effect of corrosive, contaminated environments.
In Grindex's Maxi range, the soon to be launched Maxi SH is perfect for high head operations, while the early 2016 release of the Maxi H-Lite covers the gap between the capabilities of the smaller Matador and the more powerful Maxi pumps.
The existing Maxi range has also been improved, with some new features and upgrades introduced in 2016.
FITT Resources Dewatering Business Manager, Chris Molloy, said that Grindex was expanding its portfolio to address gaps in its pump range.
"Grindex is a world leader in submersible pump technology, known for its ability to perform in harsh conditions."
"These new products complement the Grindex range and significantly expand their existing capabilities," Mr Molloy said.
Mega Inox
The Grindex 90kW Mega Inox is made entirely of stainless steel. It combines the cast iron Mega pump platform with the stainless steel Inox range of pumps.
Pumps in dewatering operations have to contend with corrosive surroundings, contaminated water with abrasive substances and rigorous handling from regular transportation.
Protective coatings are only useful until they are scratched for the first time, after which they fail to protect the pump. The solution offered by Grindex Inox pumps is a range entirely composed of stainless steel.
Able to handle environments with a pH-level 2-10, the pump can deal effectively with the corrosive and abrasive materials typically found in demanding dewatering operations.
While a stainless steel hydraulic wet end has been a suitable option for a standard cast iron Mega pump for some time, the Mega Inox now offers even the stator housing in stainless steel.

Mr Molloy said the stainless steel design would be welcomed by customers dealing with demanding environments.
"Some customers operating in strenuous dewatering applications get frustrated with coating that is less than ideal, and we expect that the resolution offered by the new Mega Inox will put it at the top of their wishlist," Mr Molloy said.
Maxi range
The Grindex Maxi line is bolstered by the new Maxi SH and Maxi H-Lite as well as upgrades for previous models.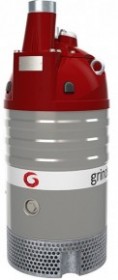 Maxi H-Lite
With a 25kW motor and the Grindex hydraulics platform, the Maxi H-Lite has a lightweight and slim design that makes it suitable for many site drainage applications.
The top cover has been redesigned, now including a sophisticated cable entry to keep water out of the junction chamber and motor.
The pump has an open impeller – either Hard IronTM or stainless steel. An adjustment sleeve is available for the impeller for easy adjustability.
Mr Molloy said the H-Lite was an excellent addition to Grindex's range and would be extremely effective in difficult site drainage scenarios.
"It's a very compact pump that will shine in confined spaces, while its light weight and ease of maintenance will mean installation and ongoing costs will be significantly reduced."
Maxi SH

At present, a lot of applications with high head requirements must employ a chain of pumps or an oversized single pump to meet the performance desired by the operators. Both solutions are imperfect and can present problems.
However, the Grindex Maxi SH is the perfect pump for high head drainage applications. Featuring a 37kW (50Hz) or 58Hp (60Hz) motor and a two-stage-impeller hydraulic, it can reach total heads of up to 140 metres (50Hz) or 500 feet (60Hz).

Mr Molloy said, "The new Maxi will help customers tailor their pump solution, both in terms of performance and cost, to the specific type of application.
"At a mere 270kg, the Maxi SH is able to reach heads of 140 metres – excellent performance for such a lightweight pump."

The Maxi SH also features the impeller adjustment sleeve, offering easy adjustment of the impeller suction cover clearance.
Other models
Other upgrades across the Maxi range have been introduced in 2016.
The Maxi H now has a closed impeller, to help wear resistance, and has a lighter, more compact design.
The Maxi L and N models have also received minor upgrades.