FITT's new dewatering deal
FI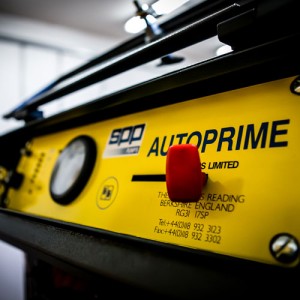 TT Resources has partnered with a global pump manufacturer to act as sole distributor for their range of dewatering pumps across Australia and New Zealand.
SPP's range of dewatering pumps will now be distributed by FITT Resources.

FITT Resources Director, Greg Fowler said they are delighted to be working with SPP.  
"Both our companies operate on the same ethos of putting the customer at the heart of everything we do. We respond to customer needs and provide the best solutions."
Chris Molloy, Dewatering Business Manager at FITT Resources said SPP's Q Series is a highly regarded range across the global civil, municipal and rental markets.
"This new distribution deal is a fantastic opportunity to expand our product offering to the dewatering market in Australia and New Zealand."
"We are expanding our dewatering division so we can continue to provide customers with the same level of service they have come to expect with our Grindex pump range.
"This includes new personnel with enhanced expertise allowing us to provide the same level technical support, stock availability and fast turnaround on product delivery."
Duncan Jackson, Business Unit Manager for dewatering at SPP has said, "SPP has a versatile range of pumps and box canopies that can provide customers with the pump solutions they need, when and where it really matters. We have the ability to be versatile and responsive, and that is what enables us to be successful.
"With FITT Resources already working to sell throughout Australia and New Zealand, I'm feeling confident 2016 will be a great year," says Mr Jackson.