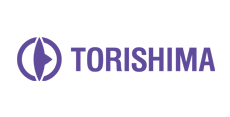 Torishima is a pump manufacturer founded in 1919 in Osaka, Japan. They supply centrifugal pumps to a broad range of applications and are recognized one of the most reliable market leaders in the world with extensive experience and know-how in pumping technology.

High Tech Pumps
Projects (supply EPC)
Renewable Energy & Environment
Service Solutions
Torishima is firmly committed to contributing to society in total harmony with environmental demands.
Innovative solutions coupled with expertise in pumping technology.
For more information, contact FITT Resources on 1300 653 229 or email us contact@fittresources.com.au
Save