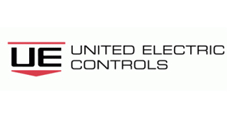 United Electric Controls manufacture a range of switches and guages to meet your application needs.
United Electric Controls has designed and manufactured safety, alarm & shutdown pressure and temperature instrumentation from simple units to highly specialized custom designs, for industrial and OEM applications for more then 80 years.


Pressure Switches
Temperature switches
Safety switches
Pressure transmitters
Temperature sensors
Low pressure switches
Choose United Electric for their innovative design, uncompromising quality and environmental stewardship.
For more information, contact FITT Resources on 1300 653 229 or email us contact@fittresources.com.au